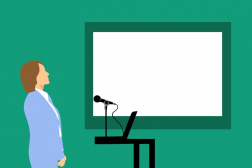 Description
Past Presentations
Recent presentations are available below.  Older presentations are available through the Files tab on this site.
Call for Speakers
ASQMV is looking for subject matter experts!
Have you ever thought about giving a presentation on something you do well?  Do you have a case study that would be of interest to our colleagues?  Do you know someone who would be a great speaker? Think about joining me to be part of our innovative programs planning for the upcoming year.  If you have any ideas or interests please contact the ASQMV Programs Chair, or just discuss your thoughts at one of our upcoming meetings.
File
May 7, 2020 Lunch & Learn Webinar - ISO 14971:2019 Risk Management & Medical Devices
553 KB
Date Last Modified:
May 9, 2020