Certification Prep Courses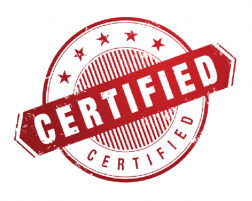 Description
Certification Prep Courses
Candidates that have taken Section 1304 classes have an 80% passing rate!
Candidates that have not taken a Section 1304 class have a 57% passing rate.
Certification is a mark of excellence. It demonstrates that the certified individual has systematic knowledge to assure quality of products and services. alongside practical experience. Certification is an investment in your career and in the future of your employer. Gain an advantage over your competition and increase your potential for a higher salary.

The St. Louis Section has a proud history of offering certification exam preparation courses in these areas:
Class Schedule
We're trying out a "pull" methodology for scheduling prep courses. Rather than schedule two or three courses during the year, and then cancel them all because of insufficient registration, we're asking you 1) whether you're interested this year or next, and 2) when you definitely CANNOT begin. If we get sufficient interest in a class, we'll do our best to schedule it to maximize everyone's opportunity to take it.

A minimum of 3 registered students sign up for the class is required.

Click Here to express your interests
What to Expect
All ASQ Section 1304 classes are taught by subject matter experts!

A thorough understanding of the Body of Knowledge (BOK) and its subject matter are the basic requirements for passing these exams. Each class is designed as an exam preparation class for individuals who have received training in the BOK. They will cover the appropriate BOKs for each certification and have you prepared to take the exams.

These courses are review or refresher courses, not tutorial in nature. The expectation is that anyone sitting for an ASQ Certification Exam has practical experience in at least one area of the Body of Knowledge. What might be missing is a systematic approach to goals, vocabulary, and tools overall. Between self-study of primer and test-taking  material, you can be confident going in to take the exam. Your instructor will help you address any gaps you may have.

These courses are typically taught over six to nine [usually] consecutive Saturday mornings leading up to an "exam windows" for the ASQ certification exam. During 2020 and 2021 we have conducted them virtually, with a live instructor. An advantage to this is we're better able to assemble a class more members can participate in. The disadvantages are obvious. When we have in-person sessions, they're typically held at St. Charles Community College.
The ASQ Exam Fee is not included in the price of the course
Each student receives 0.1 RU for each class hour attended.
Auditing
100% Pass the Test Guarantee
If you ever, for any reason, want to audit or re-take a Section 1304 exam prep course you have already taken, you may do so for free whenever it is presented. Please arrange this by contacting the
Education Chair
 rather than by registering for the course.

Submitted by:
Thomas Leith
Date Last Modified:
Apr 12, 2021