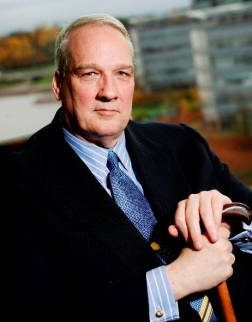 Description
Webinar Series from Dr. Gregory H. Watson
This series of lectures sponsored by the Quality Management Division takes a deep look at the changing role of quality management professionals from the early days of modern management and quality control practices through the time of management system standards, AI and Industry 4.0. The lecture series uses an amalgamation of various thought leader theories to explain how quality management professional can help lead systems development and drive strategy for their organization. It provides an in-depth look at the role of quality management in the executive leadership team.
Dr. Watson has degrees in management, law, and industrial engineering. He is an 18-year ASQ Fellow and past-Chair (2000). He received the ASQ Distinguished Service Medal plus Lancaster, Crosby, and Ishikawa medals. He has been named an Honorary Member by seventeen national quality associations. Dr. Watson delivered speeches to 20 ASQ national and divisional conferences (twice for QMD). A former quality executive with Hewlett-Packard, Compaq Computer, and Xerox and he has coached executives in quality transformations at Nokia Mobile Phones (1993-99); Toshiba (1999-2001); ExxonMobil (2001-02); and over 20 other companies. He is the only Westerner to be awarded a Deming Medal by JUSE – the W. Edwards Deming Award for Dissemination and Promotion (Overseas) in 2009.
This is a 18 part series that will provide any management professional a clear understanding of the role quality plays in your organization.
Date Last Modified:
Mar 12, 2021