Healthcare Quality and Improvement Committee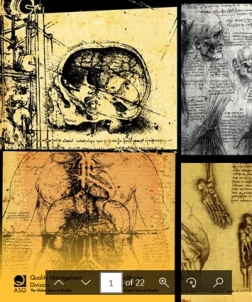 Description
The Healthcare Quality and Improvement Committee is a collaborative technical committee between the ASQ Quality Management Division and the ASQ Healthcare Division. 
Our Mission:
"Be a resource for the effective foundational and emerging performance improvement methodologies relating to health and healthcare systems."
Team Objectives:
Target higher levels of leadership, such as the CEO, CFO, CIO, CSO and others, with techniques to assist organizations to fit quality and performance methodologies into their overall strategy.
Engage in research and application related to both the Quality Management and Healthcare sections of the overall QBoK as they apply to health and healthcare content.
Use a holistic approach to system level value realization, explore the boundaries of performance and process methodologies such as Lean, Six Sigma, TQM and others to support the growing demands of health and healthcare at the global level.
Reinforce the existing relationship between the Quality Management and Healthcare technical communities for joint member interest and industry segment content.
Document and publish, using a range of media and social channels, the results of committee research and application, including activities related to all three published focused areas. 
Explore the overlap in customer segments and content between the Quality Management and Healthcare Divisions through joint study, research, writing, presentations and other deliverables.
Expand the offerings in support of the customized Healthcare quality management system model with additional Monographs and tools supporting the improvement and sustainability of performance excellence in traditional healthcare institutions
---

Maintenance and Support

---

Papers and Monographs

---

Expansion of Use

Identify new QMS pilots
Engage ASQ members as coaches for individual pilots
Register the QMS as an American National Standard
Propose conference sessions at appropriate venues to provide visibility of the HC QMS Model and associated monographs and papers

Generate new publications on the benefits of the QMS in healthcare
Develop Monograph 3 on QMS data analysis and basic implementation tools
Create additional papers QMS-related topics for HC/QM TC members
Seek out new, alternative publication venues

Seek and support new opportunities for QMS utilization, as suggested and chosen by Healthcare Quality and Improvement committee members, Technical Community and ASQ leadership
Join the Discussion
Members of the Healthcare Quality and Improvement Committee are:
| | |
| --- | --- |
| Grace Duffy | Eugene (Gene) M. Barker |
| Pierce Story | Gregory Gurican |
| Alberto Araujo | Kelly Podgorny, DNP, MS, CPHQ, RN |
| Cathy Fisher | Christopher Kim |
| Cheri Graham-Clark MSN, RN, PHN, CPHQ, CPHRM, ASQ SSBB | Lynn Louis Loynes |
| Christine Bales | Maureen Washburn |
| Denise Robitaille | Ron Schulingkamp |
| Donna Gillespie | Rowenachona Sano |
| Douglas B. Dotan | Sue Peiffer, MS-MT (ASCP), MHA, CSSBB |
| Douglas C. Wood | Susan Gorveatte |
| Tammy Allen |   |
Historical Perspective: Healthcare Quality and Improvement Committee
Additional Resources
File
A Hospital-Based Healthcare Quality Management System Model
Improving Healthcare Monograph Series
1719 KB
File
How Predictive Analytics Will Prevent the Cost of Harm: A Practical Approach for Hospital Management
Quality Management Forum Article: Dotan & Koski
1585 KB
File
Assessing Your Healthcare Quality Management System
1924 KB
File
Healthcare QMS (reformatted)
1320 KB
File
HQIC: Deliverables 2019
A word document detailing the deliverables for HQIC in 2019
68 KB
File
How Well is Your Healthcare QMS Performing?
A pdf file offering guidance on how to evaluate a healthcare QMS; authors: Grace L. Duffy, Susan Peiffer, and Pierce Story
4877 KB
File
HQIC: Member Directory
A pdf file containing committee member information
103 KB
File
Applications and Tools for Creating and Sustaining Healthy Teams
PDF formatted ebook; authors: Grace L. Duffy and John W. Moran
1690 KB
File
Finding Solutions to Quality Issues that Affect Healthcare Industries
pdf file
26823 KB

Submitted by:
Jerry Rice
Date Last Modified:
Sep 11, 2019