IV.A.4 Innovation and Creativity Tools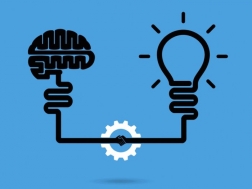 Description
What Is Innovation?

Featured Article - Innovation (or Should I Say Resilience) In Trying Times - By Ann-Marie Flinn
Featured Article - Leveraging the Benefits of the EFQM Innovation Lens and ISO56002 Innovation Management Systems Guidance - By Denis Leonard

Excerpt From The Certified Manager of Quality/Organizational Excellence Handbook

Creative Thinking versus Analytical Thinking
The process of improvement often requires analysis of the process, breaking it down into discrete parts, and understanding how each part contributes to the overall process. Many of the tools presented in this chapter provide a means of performing this analysis, either by representing the process (for example, through a flowchart or cause-and-effect diagram) or showing how it is currently performing (for example, through a Pareto chart of the problem or a control chart of trends). Therefore, analytical thinking is an important part of process improvement.

Equally important is the part of improvement that requires identifying new ideas and deciding which of those ideas will be used to take action. For example, brainstorming possible causes of a problem before determining what is actually the cause, or identifying potential solutions to a problem before settling on one to try is not an analytical process; it's creativity and openness.

Analytical and creative thinking are sometimes seen as opposites because a person can not do both at the same time. Because an individual usually has a dominant way of thinking, it is sometimes a challenge to get both the analytical and creative processes to work within the same group. There are, however, tools designed specifically to help facilitate the creative and group decision-making processes.

As with analytical thinking, creativity also has stages that can be followed in order to improve outcomes. One model is:
Generate. Create a list of as many ideas as possible, regardless of how wild some of them may be.
Percolate. Allow time to think over these and other ideas. A few days away from the problem allows the subconscious mind to continue working, and often many new ideas will occur.
Illuminate. Return to the list and discuss what has been discovered since the last meeting. Add, delete, combine, or otherwise modify items on the list.
Substantiate. Test out and verify some of the ideas that appear more feasible.
Click Here for Idea Generation Tools

See the ASQ Innovation Division for a more in depth look at Innovation and Creativity Tools

Quality Management BOK Reference

IV Quality Management Tools 
IV.A Problem-Solving Tools 
IV.A.4 Innovation and creativity tools - Use various techniques and exercises for creative decision-making and problem-solving, including brainstorming, mind mapping, lateral thinking, critical thinking, 5 whys and design for six sigma (DFSS).​ 

Additional Resources
Back to the Quality Management Tools CMC
Back to the Quality Management Body of Knowledge
Date Last Modified:
Jan 26, 2021