III.E.2 ISO Quality Management Standards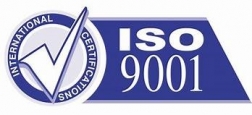 Description
What is the ISO 9000 standards series? from ASQ.org

 WEBINAR RECORDING: How ISO can help build Organizational Excellence with Jim Moran, MA Ed. MSP

Excerpt From The Certified Manager of Quality/Organizational Excellence Handbook

When using the ISO 9001 standard as a systems management model, remember the following:
Eight quality management principles are the basis for the standard: customer focus, leadership involvement, engagement of people at all levels, process management, system approach to managing, continual improvement, fact-based decisions, and mutually beneficial supplier relationships.
Recognize that customer requirements must drive transformation activities. This is important if an organization wants to retain customers. Management is responsible for identifying what the organization is going to do in the future and for establishing a policy for quality and the direction of the organization. Many organizations do this by creating a mission and vision statementand a quality policy.
An organization must obtain information from the customer as to how well it has done at meeting the needs of the customer. This can be done in at least two ways. The first is to follow up with customers to see how well the organization performed. The second is to ensure that customer requirements are documented and met prior to the delivery of the product or service. Care must be taken to stay current with changing customer requirements.
To create the capability to meet the customers' needs, the organization must have resources available to perform the processes. This includes raw materials, skills, knowledge, talent, money, time, and space. Processes are developed and documented, delineating how resources are to be planned, allocated, and managed.
After planning activities, ensure that resources are available for required activities, and production processes are identified and documented to ensure effective and efficient utilization of the resources and product/service conformance to requirements. Contributing activities of suppliers and partners are included in the control of production activities. Inasmuch as an ISO 9001 certification of the QMS does not guarantee that the quality system works as designed, there must be a feedback mechanism indicating the quality of the output. In-process and final inspections and tests are conducted to determine the effectiveness of the inspection and test criteria, as well as to verify the conformance to customer requirements of the product or service.
Information from production output activities and feedback from customers provide indicators of whether the system for managing quality is working as planned. Management reviews the effectiveness and efficiency of the quality system by reviewing measurements, audits, analysis, and improvement information.
The cycle repeats itself. Results from the management review are integrated into the management of resources, production activities, and measurement activities.
The ISO 9001 standard is considered a foundation for an effective quality management system. ISO 9004 provides guidelines to expand the potential to achieve maximum benefits (and ROI) from the QMS implementation.
Quality Management BOK Reference

III Management Elements and Methods 
III.E Quality Models and Theories
III.E.2 ISO quality management standards - Define and describe how the ISO 9001 standards can be used to support quality management systems.​ 

Additional Resources
Back to the Management Elements and Methods CMC
Back to the Quality Management Body of Knowledge
Date Last Modified:
Dec 3, 2021