III.C.4 Project documentation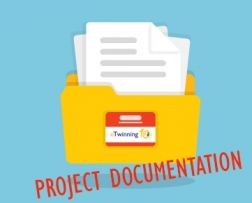 Description
Excerpt From The Certified Manager of Quality/Organizational Excellence Handbook

As emphasized earlier, one very important aspect in project management is documenting and sharing information with others outside of the project team to ensure that management and other stakeholders are aware of the project's status. Well-documented status reports will usually suffice.

Communicating and documenting lessons learned is important. Various channels are appropriate, including departmental meetings or time set aside specifically for shared learnings. Storing information and knowledge from projects, regardless of the degree of success, is vital to building a base for use in future project planning and estimating. 

The details of each project should be documented utilizing the organization's preferred methodology. Such documentation will typically include:
Project mission and/or charter statement
Project scope
Statement of work
Project team members
Stakeholder analysis
Deliverables
Work breakdown structure
Gantt charts
Time and sequence dependency diagrams (AND, CPM, PERT)
Resource allocation matrices
Linear responsibility matrix
Budget
Request for funds
Project plan approval
Policies and procedures affected by the project outcomes (new or revised)
Project plan updates or revisions
Performance results and outcomes, including financial and final benefits/cost ratio
Project implementation sign-offs
All changes to plans and critical decisions made
Lessons learned
Quality Management BOK Reference
III Management Elements and Methods 
III.C Project Management 
III.C.4 Project documentation - Use written procedures and project summaries to document projects.​ 
Additional Resources
Back to the
Management Elements and Methods CMC
Back to the
Quality Management Body of Knowledge
Date Last Modified:
Jan 27, 2019