III.A.5 Financial Management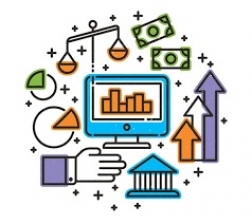 Description
Excerpt From
The Certified Manager of Quality/Organizational Excellence Handbook
Increasingly, today's quality professional realizes there is a need to speak the language of management—finance. Whether it's participation in the strategic planning process, seeking approval for a process improvement project, justifying a quality management system implementation and certification, or preparation for a Baldrige-type award—approval and support is mainly based on financial outcomes.
ASQ has mounted an effort to assist quality practitioners in developing an "economic case for quality." Many trade journals, representing a wide variety of industries, are urging their industry members to create an economic case for their activities.
Even past attempts to justify expenditures solely through a simple return-on-investment (ROI) have often failed because the proposal does not relate the request to the organization's bigger picture. For example, a quality manager seeking approval for a major process improvement effort may, considered alone, estimate a reasonable ROI. The proposed initiative, however, may be more than the organization can currently fund based on its financial health, or there are other strategic matters that require the organization's more immediate attention and resources.
Learn some of the terms and tools of finance from guidance offered here and from suggested readings. Invest some time to get acquainted with the financial status of your own organization and the issues management considers important from a financial perspective. Importantly, determine where quality fits into the big picture and what it will take to link the measures of quality with the financial measures. Learn what "sells" to upper management and how to approach them.
Quality Management BOK Reference
III Management Elements and Methods
III.A Management Skills and Abilities
III.A.5 Financial management - Read, interpret, and use various finance tools including income statements, balance sheets, and product/service cost structures. Manage budgets and use the language of cost and profitability to communicate with senior management. Use potential return on investment (ROI), estimated return on assets (ROA), net present value (NPV), internal rate of return (IRR), and portfolio analysis, to analyze project risk, feasibility, and priority.
Additional Resources
Back to the
Management Elements and Methods CMC
Back to the
Quality Management Body of Knowledge
Date Last Modified:
Mar 15, 2019