III.A.4 Human Resources (HR) Management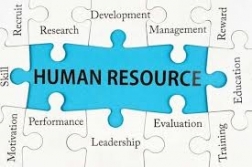 Description
Excerpt from
The Certified Manager of Quality/ Organizational Excellence Handbook
Hiring, training and engaging the new generations in quality management
- Webinar presented by Luciana Paulise on April 20, 2020
Human Resources Responsibilities Shared by HR and Other Functional Managers. The responsibilities of managers of other functions, relative to HR, are to:
Set functional human resources–related objectives aligned to the overall organization's strategic goals and objectives.
Clearly communicate personnel resource requirements and specifications to the HR function.
Learn and apply skills in interviewing job candidates.
Follow the policies, procedures, and guidelines promulgated by the HR function.
Learn and abide by the laws and regulations governing personnel behavior as they pertain to the function.
Seek the counsel and guidance of the HR function on personnel legal issues, labor relations issues, safety, security, and employee welfare issues.
Ensure that quality responsibilities are addressed in job descriptions and the evaluations/appraisals of employees' performance for all organizational levels within the function.
Learn and apply a coaching style of managing, including effective performance feedback, and recognition of employees for work done well.
Support the continual development of the function's personnel (career planning support, promotions, lateral movement to gain additional competence, training and education, and other opportunities for personal development).
Create and maintain a succession plan for key positions within the function.
Ensure that all employees in the function are treated fairly and justly.
Quality Management BOK Reference
III Management Elements and Methods
III.A Management Skills and Abilities
III.A.4 Human resources (HR) management - Apply HR elements in support of ongoing professional development: setting goals and objectives, conducting performance evaluations, developing recognition programs, ensuring that succession plans are in place where appropriate. Develop quality-supportive responsibilities to include in job descriptions for positions throughout the organization.
Additional Resources
Back to the
Management Elements and Methods CMC
Back to the
Quality Management Body of Knowledge
Date Last Modified:
Apr 21, 2020