I.B.4 Leadership Techniques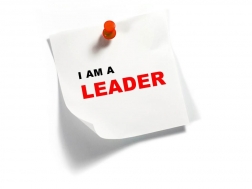 Description
Fall 2020 Quality Management Forum Article: Enhancing The Certified Quality Manager/ Organizational Excellence Body Of Knowledge For Promoting Organization Excellence: The Socratic Method and Kepner Tregoe - Download Free PDF
By Milton Krivokuca

QMD Webinar: Transforming organizational culture a PDCA approach
With Eileen Serrano Recorded April 8, 2021 (62 Minutes)

Excerpt From The Certified Manager of Quality/Organizational Excellence Handbook

It is impossible for one person to motivate another person. Motivation is derived from within a person—a person needs to feel motivated. Therefore, motivating a person can only be done by creating an environment in which the person feels motivated. When one person (for example, a supervisor) says she is going to motivate a subordinate, she means (or should mean) she is going to do something that will cause the subordinate to become motivated. The idea that a "kick in the butt" will motivate a subordinate is incorrect; it may just move the subordinate, and usually will make the subordinate angry and/or afraid. That kind of movement is erroneously perceived as motivation.

Two types of motivation have been identified:
Extrinsic motivation. The satisfaction of either material or psychological needs that is applied by others or the organization through pre-action incentive or post-action reward.
Intrinsic motivation. The qualities of work itself or of relationships, events, or situations that satisfy basic psychological needs (such as achievement, power, affiliation, autonomy, responsibility, creativity, and self-actualization) in a self-rewarding process.
Quality Management BOK Reference
I Leadership
I.B Leadership Challenges 
I.B.4 Leadership techniques - Develop and implement techniques that motivate employees and sustain their enthusiasm. Use negotiation techniques to enable parties with different or opposing outlooks to recognize common goals and work together to achieve them. Determine when and how to use influence to resolve a problem or move a project forward. ​ 
Additional Resources
Back to the
Leadership CMC
Back to the
Quality Management Body of Knowledge
Date Last Modified:
Apr 9, 2021