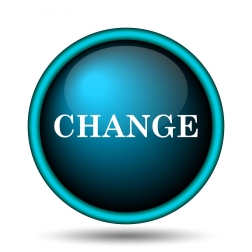 Description
What is Change Management?

QMD Webinar: Transforming organizational culture a PDCA approach
With Eileen Serrano Recorded April 8, 2021 (62 Minutes)

Excerpt From The Certified Manager of Quality/Organizational Excellence Handbook

External change is inevitable; internal change is probable. Organizations that continually improve their processes will have a greater probability of success than those who only react to problems. As an organization evolves, there are not only incremental changes, but also increasingly major shifts in strategy, technology, and work organization. Change can occur as a result of outside forces or inside forces.

Fear of change is also a real and valid concern. People are afraid of change because of its potential impact on them. Corporate downsizing and outsourcing cause major disruptions of people's work and personal lives, and continual improvement efforts are sometimes blamed for job losses.

Change management is a process for ensuring that the people affected by change understand the nature of the change and the reasons for it, with the expectation that the new methods of operating will be internalized without creating undue resistance, conflict, and fear. To reduce fear, it's important that the vision of the future be well communicated and that jobs be protected when feasible. Ongoing and open communication during any change process is paramount. Although these precautions will not totally remove fear, they can remove some of the uncertainty of not knowing the direction in which the organization is headed.

Quality Management BOK Reference

I Leadership 
I.B Leadership Challenges 
I.B.3 Change management - Use various change management strategies to overcome organizational roadblocks and achieve desired change levels, and review outcomes for effectiveness. Define and describe factors that contribute to an organization's culture.  ​ 

Additional Resources
Back to the Leadership CMC
Back to the Quality Management Body of Knowledge
Date Last Modified:
Apr 9, 2021