Content Management Committees - Volunteer Information Kit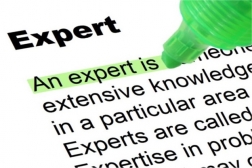 Description
What is a Content Management Committee (CMC)?
The Quality Management Division of ASQ has commissioned seven standing subcommittees to manage all Quality Management Division knowledge and content. This includes the development, review and distribution of content across all QMD distribution channels. The subcommittees are arranged by the main sections of the Quality Management Body of Knowledge.
What are the main sections of the Quality Management Body of Knowledge that the teams are formed around?
The Quality Management Body of Knowledge is the same as the Certified Manager of Quality/ Organization Excellence (CMQ/OE) exam body of knowledge.
The seven Content Management Committees are:
I. Leadership
-
Dawn Ringrose
II. Strategic Plan Development and Deployment
-
Jd Marhevko
III. Management Elements and Methods
- 
Luigi Sille
IV. Quality Management Tools
- 
Eileen Serrano
V. Customer-Focused Organizations
-
Jeff Israel
VI. Supply Chain Management
-
Heather McCain
VII. Training and Development
- 
Susan E. Gorveatte
What are the specific responsibilities of a Content Management Committee?
Each CMC is responsible for the following in their areas of specialty within the Body of Knowledge:
Solicit, review and approve QMD content
Manage content in the QMD Community on MyASQ
Serve as subject matter experts for peer reviews
Develop and review training material in collaboration with QMD Education
Collaborate with QMD Education to deliver QMD Sponsored Webinars
Develop content (Articles, Books, Training Material, Tools)
Partner with related ASQ Technical Communities where appropriate.
Represent QMD at conferences appropriate to the content being managed.
How are CMC's structured?
Content Management Committees are volunteer semiautonomous groups that recruit membership for their team and select their own leadership. However, all content follows editorial, style, and formatting standards established by ASQ and QMD. CMC's currently report to the QMD council through the Chair Elect.
Each CMC should have at least 5 members. A CMC with less than 5 members is considered understaffed and should be recruiting additional members.
What qualifications are required for a CMC Team Member?
It is unrealistic for one person to have deep expertise in every subtopic area of a CMC. Therefore, subcommittee members are just expected to have demonstrated expertise in one or more areas of specialty for their committee.
How is content formatting and branding controlled?
Content Management Committee chairs report to the Chair-elect of the ASQ Quality Management Division and are expected to coordinate amongst each other and the ASQ QBOK committee to further the development of editorial, style, and formatting standards. Content has the same look and feel across Content Management Committees and to the extent practical, with ASQ content. 
Does the Quality Management Body of Knowledge ever change?
Yes. The Quality Management Body of Knowledge changes whenever the CMQ/OE Exam BOK changes. The CMQ/OE Body of knowledge is refreshed about every 5 years. Changes are the result of Job Analysis Surveys of hundreds of Quality Management and Organizational Excellence professionals. The CMC's are expected to adjust content to match the new Body of Knowledge.
Can CMC's develop content to emerging trends in Quality Management?
The Quality Management Body of Knowledge is considered current mainstream practice in quality management. It is not designed to latch on to trends and fads in Quality Management. Any deviation from the current Quality Management body of knowledge should be viewed critically. Gaps in the current body of knowledge should take priority over developing content that is out of scope.  
File
Quality Management Body of Knowledge
This is a complete listing of the CMQ/OE body of knowledge that includes subtext and level of cognition.
120 KB

Submitted by:
Jerry Rice
Date Last Modified:
Jul 12, 2019