Quality Management Forum Author Submission Packet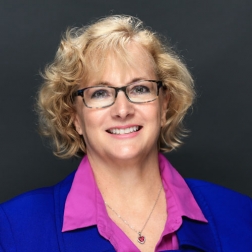 Description
The
Quality Management Forum
(QMF) is a quarterly peer reviewed journal that reaches over 25,000 QMD members. Its primary function is to communicate useful information on the application of quality management principles. The QMF is one of the primary benefits of Quality Management Division membership.   
Featured articles are the mainstay of the QMF. Through them, quality practitioners share their insight and experience on the application of quality management concepts, principles, techniques, and tools with our members.    
You do not need to be a member of QMD or even ASQ to publish an article in the Forum. You just need a relevant quality management related story to share with our readers. QMF does not publish articles that promote an organization's or individual's products or services. QMF articles are independent of any organization or individual marketing efforts.   
Submitted manuscripts are reviewed by two or more QMF editorial board members, and the process is usually completed within 60 days. Articles may also receive technical edits by subject matter experts for the author to consider as necessary. Final decisions are made by the editor. In many cases, we will ask the authors for revisions prior to final approval for publication.  
Message or email the Quality Management Forum editor,
Sandra Furterer
, with any questions about submitting articles.
sfurterer1@udayton.edu
Quality Management Forum Back Issues
File
Quality Management Forum - Tips for Authors
Write with Readers in Mind
105 KB
File
Quality Management Forum Article Format Guidelines
160 KB
Date Last Modified:
May 6, 2020