Webinar --- Lean Through Transformational Times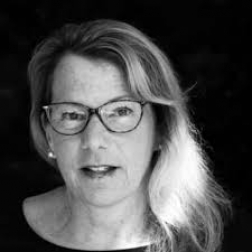 Description
Lean Through Transformational Times
Leading through Transformational Times Leading in times of significant change calls on the strength of the leader to mobilize resources. Resources who can quickly add value back into the process for those who deliver on the value driven purpose of the organization. "Leader Led" Transformation builds the capability of the organization as the leaders' capability grows while solving some of the most critical business problems. Learn more about how these two key elements came together for Karen while leading her team at Starbucks Coffee Company Explore the components of a Leader Led Transformation and consider your unique leadership situation and how you might apply some of the key points of a leader led approach.



The primary learning objectives include:




Understand the gap organizations have in delivering on the value driven purpose of the business.





Introduce one approach to developing a leader's capability to close the gap in delivering on the value driven purpose of the organization.





Discuss how key points of the approach might apply to your unique situation.
Karen Gaudet:
Team Leader Organizational Development and Personnel, Lean Enterprise Institute
kgaudet@lean.org 

Karen has over 30 years' experience leading, training, and coaching high-performance teams of staff and executives in rapid-growth environments. Previously, as Regional Director of Operations at Starbucks Coffee Company, she built a consistent track record of growing the number of retail stores along with the continuous improvement capabilities of people. During her time at Starbucks, Karen made recommendations on the creation of an operating system model line, then led the first application of the system in a working store.

Through leading the spread across her region, Karen was able to help inform what would become a national approach to operations. and provided feedback necessary for a broad, global implementation. She also led a team of coaches responsible for teaching problem solving and mentoring skills to regional executives, directors, and district managers responsible for implementing the lean operating system. Early in her time with Starbucks Karen led the growth of Starbucks across the New England market, ensuring to business performance.

Previously, she held management and executive posts in operations, marketing, and training at large restaurant chains, a retail consulting company, and a technology startup preparing for an initial public offering.
The table below contains one article and two videos to supplement his topic.
Media Type
File, Video, Image
File
Webinar --Lean Through Transformational Times
Webinar Recording
95002 KB
File
Lean Through Transformational Times
Webinar PowerPoint
448 KB

Submitted by:
Frederick Cra...
Date Last Modified:
May 31, 2022