Quality at the Source and the Shingo Model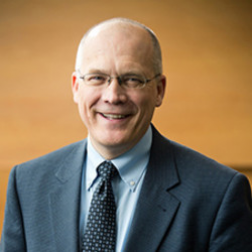 Description
Quality at the Source and the Shingo Model
An overview of the Shingo Model. The Model is a methodology to help drive excellence in organizations. It is also what the basis of assessments for the Shingo Prize.

Ken Snyder will be presenting on the Model, Prize, and the Institute are named after Shigeo Shingo, the Japanese Industrial Engineer who was hired as a consultant to Toyota to help Toyota develop the Toyota Production System. He is well-known for his innovative thinking about Quality. Some of his thinking goes against some common practices still seen throughout the world. We will explore some of these common misconceptions.

After 30 years in industry in various executive roles, Mr. Snyder, joined the faculty at the Huntsman School of Business in 2008, and joined the Shingo Institute as a member of the executive advisory board in 2008, and as executive director in 2015. Mr. Snyder has also served as a Shingo examiner since 2010.

Immediately after graduation with an MBA from the Harvard Graduate School of Business in 1980, Mr. Snyder joined a Japanese electronics manufacturing company and helped lead the establishment of its U.S. affiliate company. As plant manager, and later president of that company, he led the company through the implementation of TQC, QC Circles, and later, JIT and kanban initiatives.

After ten years with the Japanese company, Mr. Snyder joined various operating companies of Taylor Corporation where he . was President of Progressive Impressions International, and then President of the Marketing Communication Inc. group of companies, while growing revenues from $25 million to over $80 million.
Media Type
File, Video, Image
File
Quality at the Source and the Shingo Model - ASQ Webinar Sept 2021.pdf
6217 KB
File
2021-09-09 19.00 Webinar --Quality at the Source and the Shingo Model.mp4
85723 KB

Submitted by:
Frederick Cra...
Date Last Modified:
Sep 20, 2021