Job Opening at Prolytix in Essex Junction, VT: "Senior Specialist, ISO Quality"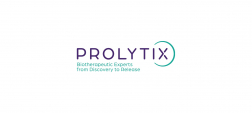 Description
Job Description
We are looking for Senior Specialist, ISO Quality who has experience in ISO 9001:2015. It is preferred the successful candidate will have demonstrated the ability to work in a laboratory setting in the life science field.
Responsibilities
Manage the ISO Quality System supporting Tube and Reagents and R&D Services. This includes, but is not limited to;

Maintaining the ISO Quality Manual and the supporting Quality System Standard Operating Procedures

Training personnel on the ISO Quality system and their responsibilities in executing ISO Quality processes.

Supporting the Deviation and CAPA process and approving Deviation Investigations and CAPA plans and completion

Support Non-Conforming Material Investigations and approve final Investigations and Material Disposition

Review and approve production records and approve product disposition

Providing input for and participating in Management Review

Keeping Risk Register up to date
Qualifications
B.S. preferred in Biochemistry, Chemistry, or a related field

5-7 years' experience

Excellent written and oral communication skills

Cross-functional experience working across departments in an organization

Strong organizational skills with ability to work in a team and multi-task

Demonstrated Knowledge of the ISO Quality Standards and Processes

Demonstrated Communication and Collaboration skills to effectively provide training and coaching for ISO quality processes, update Management on key issues and risks.

Knowledge of the product to perform accurate quality assessments

Attention to detail 

Analysis, critical-thinking and problem-solving skills to review systems, find flaws and pose solutions

Experience with ETQ Reliance application a plus
About Prolytix
Nearly three decades ago, Prolytix began operations as a research reagents company. With deep expertise in coagulation and hemostasis, we provided highly purified plasma proteins and antibodies to research labs around the world. Soon, biopharma customers began utilizing Prolytix's analytical and purification services around both native and recombinant therapeutics.  Today, Prolytix is well-known for our deep protein chemistry expertise, integrated large molecule analytical platforms, our preeminent knowledge of the chemistry of blood, and our philosophy of "Science with a Sense of Urgency". Our services and products bridge both Product Development and Clinical domains from discovery to commercial release, and Prolytix has grown into a leading provider of expertise in large molecule analytical chemistry from plasma therapeutics to mAb's to gene therapies. Prolytix is truly a large molecule CRO unlike any other.  Visit us at 
www.goprolytix.com
/careers/ to apply.

Submitted by:
Renee Robyor