2020_12 Automotive Division Webinar - ASQ Automotive Division Annual Awards - Keynote Speaker: Ann Green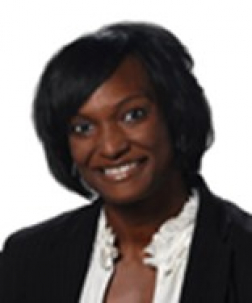 Description
The Presentation:
The ASQ Automotive Division Awards to honor outstanding leaders, quality professionals and dedicated volunteers who have made significant contributions to Automotive Quality.
Keynote Speaker
:
Ann Green is from Mount Clemens, MI.  She currently serves as the Global Director of Product Development Design Assurance for Vehicle Components and Systems at Ford Motor Company.  Ann has been a member of both Society of Women Engineers (SWE) and National Society of Black Engineers (NSBE) since her undergrad years at General Motors Institute (GMI) Engineering and Management School (now Kettering University). She holds a Bachelor of Science Degree in Electrical Engineering from GMI and a Master of Science Degree in Multidisciplinary Engineering from Purdue University.
Her career at Ford Motor Company has thrived for 25 years. She has worked primarily in Vehicle Operations Manufacturing Engineering, Global Quality, and Product Development. Currently she leads Design Assurance which is comprised of elements centered around optimizing both safety and quality.  Prior to that role, she led Global Electrical Engineering & Connected Vehicle Quality and has also served as Global Manufacturing Quality Manager.  Ann has a proven record of being a fluent problem solver in both technical and business realms and is a certified 6-Sigma Master Black Belt who works globally to achieve world-class premium quality.  Within Ford, Ann serves on the Mustang Council, a group of women sanctioned by the CEO and partnered with the corporate Diversity & Inclusion office.  She has also served at the executive level for the following company-wide organizations: Ford's Women in Manufacturing (WiM), Women in Product Development (WiPD), and as the Quality and Product Development Chair for the Ford African Ancestry Network (FAAN).  
Ann proudly serves on the National Advisory Board for the University of Michigan Hospital Pediatric Cardiology Congenital Heart Center as an act of gratitude and in support other families. She also serves on the Northwestern Community Baptist Church Outreach Program and the Karmanos Breast and Cervical Cancer Control Program boards. Her greatest accomplishment is centered around her love for her family.  
Media Type
File, Image, Link
File
ASQ Division Award 2020.docx
Flyer for the ASQ Automotive Division Annual Dinner Virtual Webinar
183 KB
File
Excellence Through Quality.pdf
Keynote Presentation - link provided for the webinar
271 KB
File
READ ME for notes on Dec.docx
Notes with link to recording and Google Docs
14 KB