2020_06_ Automotive Division Webinar - Project Planning: Getting More Things Right the First Time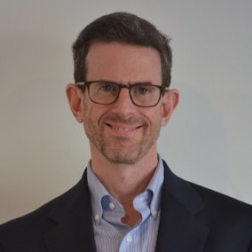 Description
The Presentation:
Project planning crosses many aspects of quality planning, product design and process quality, as well as process and product improvement.  There is only one chance to get something right the first time.  There are many pressures from management and our customers to hit that target – so we have to take that seriously.  This webinar will provide participants with a project planning method and easy to apply tools that leverage your efforts and time, and improves project outcomes.
The Presenter:
Murray Sittsamer, President of The Luminous Group LLC
Murray Sittsamer has helped hundreds of companies become more effective and efficient.  He founded The Luminous Group in 1999, after leadership roles in engineering, operations, finance, strategic planning, and quality. 
Murray was part of a team that helped a Big-3 Automotive OEM fine-tune their guidelines to apply FMEA, which is credited with over a 20% reduction in warranty costs.  With his leadership, The Luminous Group partnered with an Automotive OEM to roll-out the Layered Process Audit (LPA) strategy to their North American Suppliers.  Murray was the team leader of the AIAG CQI-8 rewrite committee for Layered Process Audits.
Murray earned his undergraduate degree in Industrial Engineering from the University of Pittsburgh.  He holds a Master of Science in Industrial Administration (MBA) from the Tepper School of Business at Carnegie Mellon University.  Murray has two wonderful daughters, enjoys yoga, cycling and spends time in various volunteer activities.
Media Type
File, Video, Link
File
Sittsamer webinar_Automotive Div Eblast_rev 1.pdf
Flyer Sittsamer webinar_Automotive Div
167 KB
File
LUMINOUS Project Planning_Getting More_ASQ Auto June 2020 rev2.pdf
Presentation LUMINOUS Project Planning_Getting More_ASQ Auto June 2020
1759 KB
File
Project Planning_ Getting More Things Right the First Time.mp4
Video Recording of Project Planning_ Getting More Things Right the First Time
233037 KB
Date Last Modified:
Jun 6, 2020