2020_04 Automotive Division Webinar - FCA Intro to Blackbelt & Shainin Training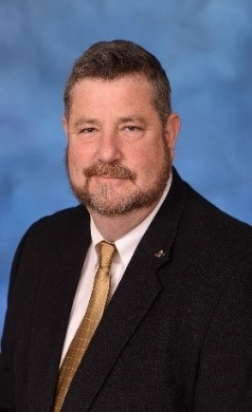 Description
ASQ Automotive Division & Detroit Section Webinar:
FCA Intro to Blackbelt & Shainin Training
Wednesday, April 29, 2020
The Presentation:
Problem-solving techniques originated during WWII. Since 1947, Shainin has developed a highly disciplined process for solving complex problems. Shainin continuously refines it's existing techniques to improve the speed and ease of use; while developing new technology to further extend its capabilities.
When complex systems fail, the root cause is often hidden. Shainin has a passion for finding hidden causes in the fastest possible way. Shainin techniques utilize unique strategies for different types of problems driving the efficient utilization of resources. At the heart of these techniques is the use of a process of elimination through a progressive search (Dictionary Game Thinking) to maintain focus on the next 'split' in the investigation using statistically simple tools that are graphical in nature rather than computational in nature.
A fundamental tenet of the Shainin System™ is that, in any problem, there is a dominant cause of variation (Red-X) in the process output that defines the problem. This presumption is based on an application of the Pareto principle to the causes of variation. Once a Red-X has been identified, it is necessary for a firm understanding and confirmation of the physics of the failure prior to developing or implementing solutions and corrective actions
.
The Presenter:
Judson Estes has 35 years' experience Engineering at Chrysler and NASA. He has worked on and developed computer models and designs for Astronomy, car crash testing, production and supplier quality improvement. Over the past 20 years, Jud Estes has worked on problem prevention and solutions. He has been certified as a Shainin Master Blackbelt Instructor, Kepner Tregoe Trainer, Lean Six Sigma Master Blackbelt, and a Ph.D. candidate for Systems Engineering at Oakland University.
Media Type
File, Video, Image, Link
File
2020-04-14 Shainen Webinar Final.docx
2020-04-29Shainen Webinar Flyer
414 KB
File
FCA Intro to Blackbelt & Shainin Training.mp4
Video of FCA Intro to Blackbelt & Shainin Training
150177 KB
File
FCA Intro to Shainin ASQ - 4-29-2020.pptx
FCA Intro to Shainin ASQ - 4-29-2020 presentation deck
11924 KB