Fall Technical Conference (FTC)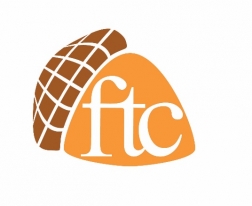 Description
The Fall Technical Conference (FTC), first held in 1957, has long been an interdisciplinary forum for statistics and quality. Usually held in October, this 2-day conference event with 3 parallel tracks  ( 1 day short courses) is jointly sponsored by the American Society for Quality (ASQ) Statistics and Chemical & Process Industries Divisions (CPID) and American Statistical Association (ASA) sections on Physical & Engineering Sciences (SPES) & Quality & Productivity (Q&P). The primary goal of this conference is to engage researchers and practitioners in a dialogue that will lead to more effective use of statistics to improve quality and foster innovation.
For more information about the FTC, visit the conference website
here
. The Call for Papers will be posted when available, with abstracts due February 28th of that year.
A summary of the 2018 FTC, held in West Palm Beach, FL, was published
here
 in the December 2018 issue of the AmStat News, the news magazine of the ASA.
Planning for the FTC begins long before the actual event. If you are interested in playing a more active role, please contact the Statistics Division Chair.
FTC 2017 Abstracts   
http://www.falltechnicalconference.org/abstracts2017/#1A
FTC 2018 Abstracts (password needed)   
http://www.falltechnicalconference.org/abstracts2018/#1B
Date Last Modified:
Sep 16, 2019