Supplier Production Part Approval Process (PPAP) What Software Does and Does Not Work and Why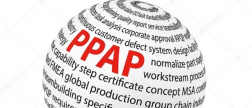 Description
A discussion with John Cachat about lessons learned about how companies are trying to manage the Supplier PPAP Process, including PLM, Supplier Portals, Project Management.
John M. Cachat has over 40 years of experience in the Operational Excellence and Enterprise Quality Management in manufacturing and government verticals. Cachat focused his career on reducing costs and risk with business improvements using Supply Chain Enterprise Information Systems, especially the strategy for leveraging existing investment in ERP, PLM, MES, CRM, QMS and other legacy systems.
Cachat's expertise and knowledge started during his co-op with General Motors where he worked every hourly position in the plant before spending time in the front offices. After graduate school, Cachat managed a major United States Air Force (USAF) research project that focused on the non-financial and non-inventory related business processes, before any of these current quality management standards existed, like ISO 9001, IATF 16949, AS9100, ISO 13485, GMP and GLP and GSP.  Cachat has delivered his insight to a variety of industries including manufacturing, government, healthcare, and software organizations. John is also the past chair of Past Chair of Section 0814 as well as the Past Chair of the Quality Management Division - Quality Management Information System Technical Committee.
Date Last Modified:
Dec 1, 2020