General Meeting: May 2022 - How to Survive an FDA Inspection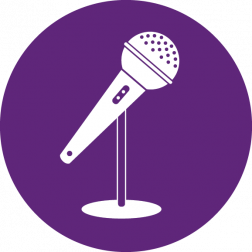 Description
A big challenge with all medical device manufacturers is to be compliant with any regulations applicable with their product. In the case of the United States it will include 21 CFR Part 820 which is a set of regulations from the Food and Drug Administration (FDA) that outlines the current good manufacturing practice (CGMP) requirements that manufacturers must follow with regards to their quality system.

As a means of assuring compliance the FDA shall conduct periodic inspections of a medical device manufacturer where if significant issues are identified could result in an FDA Form 483 being issued when an investigator has observed any conditions that in their judgment may be a violation of any 21 CFR Part 820 requirements.

This talk shall go over some preventative actions that a medical device company can take to minimize the possibility of receiving a 483 which in some cases could result in a product seizure.

Presenter: Anne Holland

Anne Holland combines more than 25 years of biomedical engineering with business acumen as founder and CEO of QA Consulting, Inc. She is an expert in every phase of quality assurance from design concept and R&D through manufacturing/ production, and post-market surveillance for Class I, II, and III medical devices.

Anne gained much of her knowledge of quality assurance and manufacturing operations during 15 years of working in the field. Prior to beginning her consulting business, she worked for Sulzer Carbomedics in Austin, TX; Ohmeda Monitoring in Louisville, CO; Cobe BCT, Inc., in Lakewood, CO; Fischer Imaging in Broomfield, CO; and LA BAC Medical Systems in Englewood, CO. She holds a B.S. in Biomedical Engineering from VanderbiltUniversity in Nashville, TN, and an MBA from the University of Colorado in Denver, CO.

Anne holds certifications as an ASQ Certified Quality Auditor (CQA), ASQ Certified Quality Engineer (CQE), Certified Manager of Quality / Organizational Excellence (CMQ/OE), Exemplar Global Quality Management System Lead Auditor, and Society of Quality Assurance Registered Quality Assurance Professional in Good Laboratory Practice.
 
File
ASQ Presentation - FDA Inspections
May Meeting Presentation
2864 KB