General Meeting: March 2022 - Quality as an Organizational Strategy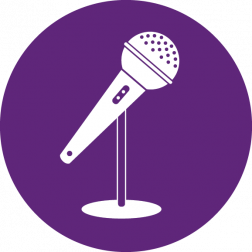 Description
Dr. Edwards Deming challenged leaders that they needed a new theory of management. A theory that took the principles and practices of quality, grounded in Profound Knowledge, and adopted as an organization-wide strategy. Quality as an organizational strategy is a system of methods--establishment of purpose, organization view as a system, a system for obtaining information, planning for improvement, and managing individual and team improvement efforts--that leaders can use to develop a learning organization and pursue Deming's charge. Join Dr. Williams, co-author of the upcoming book Quality as an Organizational Strategy, and to learn more about this approach to continuously improving quality across a system.

Presenter: David M. Williams, Ph.D.

David M. Williams, Ph.D. is an independent consultant at DavidMWilliamsPhD.com and a scholar-practitioner of the science of improvement. For more than 20 years, he has advised leaders and organizations worldwide on developing learning organizations through applying quality as an organizational strategy and building systemwide capability to achieve results. His work spans industries including government, healthcare, education, public health, academia, public safety, and business. Dr. Williams was previously Executive Director at the Institute for Healthcare Improvement (IHI) and led IHI's global work in Improvement Science and Methods and Leadership. He started his career as a firefighter and paramedic and is an expert in ambulance service system design. Dr. Williams earned a B.S. in EMS Management, an M.S. in Emergency Health Services Management, and a Ph.D. in Organizational Systems.