General Meeting: January 2022 - Checklists - a FLEXIBLE Audit Tool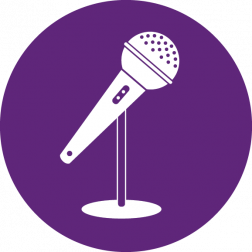 Description
Checklists, when used correctly, help an auditor plan their time, stay on intended track, and complete an audit. Checklists can also be mis-used, resulting in an inflexible, less-than-optimum audits that do not take a process approach into account, does not provide value add, and does not involve the auditor/auditee in a collaborative relationship.

Come and hear both horror stories and useful tips and tools on how to use a checklist as part of your audit planning and execution process.

Presenter: Mary McDonald

Mary McDonald is the CEO/CTO of The McDonald Consulting Group since 1995, working to help clients improve processes to positively affect the bottom line. Mary has held technical and management positions at IBM and Motorola, and has worked with Johnson Controls, the NTSB, EDS, and countless others as a consultant.

Mary holds a BS in Environmental Engineering and MS in Industrial Administration; is a Certified Quality Auditor and a Exemplar Global Certified Lead Auditor in several standards including Hazardous Substances, Quality, Environmental, Occupational Health/Safety, and Responsible Recycling; and has implemented specialized systems in aerospace, telecom, and automotive.

Mary is the author of several books and articles in systems integration and strategic business planning, and she is a frequent invited speaker at national conferences on topics such as management systems integration, quality tools, and fun subjects like how personality affects job choices or how to figure out your psycho boss.
File
Attendees
A few of our Austin members
148 KB
File
Isaac
Our friendly Arrangements Chair
153 KB
File
Refreshments
Some nice hospitality at the UT Club
161 KB
File
Thanks
Thanks to our presenter Mary McDonald
930 KB

Submitted by:
Peter Courtois
Date Last Modified:
Jan 23, 2022