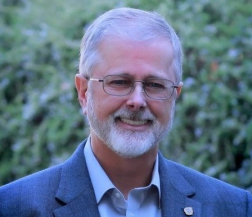 Description
Silas Todd Minnick
30NOV2021
I am proud to be returning to the Austin ASQ Section as our incoming Chair for the 2022 calendar year.  Efforts are being made to meet the needs of our membership with one major transition from last year being to go away from virtual webinar type events to live in person events.  Of course all of this is contingent upon any changes that may impact the ability to have public gatherings. 
ASQ Austin will be providing our members with on-going opportunities for networking via regular monthly meetings, plant tours and a year end dinner.  At this time most of our regular monthly meetings are intended to be held at National Instruments who had been hosted those meetings for us prior to COVID.  Monthly meetings and tours are presently scheduled to be held on the second Wednesday of the month as we have been doing for the past several years.
There are two (2) plant tours presently planned in 2022 due in part from their reported popularity with the membership in the past.  For our six (6) regular meetings, Austin ASQ is planning to offer local speakers who will be presenting relevant topics that should provide our members and guests with useful Quality tools that they can take back to their workplace.  Also as done in past years ASQ Austin will be taking the summer off with no events planned for the months of June, July and August.
In December ASQ Austin is planning to have a year end Holiday / Awards dinner where we are encouraging our members to bring their spouses or significant others.
As always our monthly meetings, tours and dinners shall be open to the public.  I hope to see you at some of our Austin ASQ activities this coming year.
Note that as events get scheduled throughout the year notices on them shall be sent out to the local membership via e-mails for registration with the event also being posted on our Section web site within myASQ:  https://my.asq.org/communities/home/141
If you have any questions or recommendations concerning our 2022 events calendar please contact me at:  sminnick@memberleader.asq.org
Sincerely,
Silas Minnick

Submitted by:
Peter Courtois
Date Last Modified:
Dec 9, 2021