General Meeting: November 2019 - Stupid Metrics Tricks and How to Avoid Them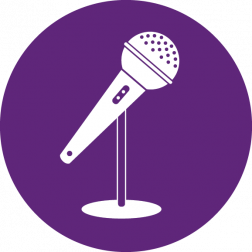 Description
If you have been in software engineering for a while—or in fact just in the working world in general for a while—you've probably seen someone do something stupid with metrics. Such mistakes raise a whole bunch of interesting questions. What are the most common metrics mistakes? Why are they mistakes? Why do people make these mistakes? Are you making these mistakes? Why use metrics at all, when there are so many mistakes? In this talk, Rex will give real-world examples of these mistakes, explain the management and economic theories behind metrics, and help you find ways to implement metrics that aren't stupid.

Presenter: Rex Black

Rex Black is a software engineer, entrepreneur and an author in the field of software testing. Black graduated from the University of California at Los Angeles in 1990 with a bachelor of science in computer science and engineering. With over 35 years of software experience, Rex is President of RBCS, a leading test consultancy. Rex is a prolific author; once President of ISTQB & ASTQB.

Rex is the most prolific author practicing in the field of software testing today. His popular first book, Managing the Testing Process, has sold over 50,000 copies around the world, including Japanese, Chinese, and Indian releases, and is now in its third edition. His nine other books on testing, Advanced Software Testing: Volumes I, II, and III, Critical Testing Processes, Foundations of Software Testing, Pragmatic Software Testing, Fundamentos de Pruebas de Software, Testing Metrics, and Improving the Testing Process have also sold tens of thousands of copies, including Spanish, Chinese, Japanese, Hebrew, Hungarian, Indian, and Russian editions. He has written over forty articles, presented hundreds of papers, workshops, and seminars, and given about fifty keynotes and other speeches at conferences and events around the world. Rex is the past President of the International Software Testing Qualifications Board and of the American Software Testing Qualifications Board.
File
Presentation File
1000 KB

Submitted by:
Peter Courtois
Date Last Modified:
Apr 28, 2020