General Meeting: January 2020 - The Influence Strategies Needed to Create the Most Effective Process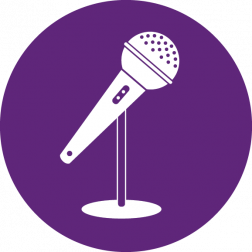 Description
Speaker:
Rick Lozano helps high-potential talent transform into high performance leaders. With twenty years of experience helping shape award-winning talent and leadership development programs, Rick gives organizations, teams, and leaders the tools they need to thrive.  As a keynote speaker, he has built a reputation for his energy, music, and refreshing delivery that leaves audiences raving and – more importantly – with action items they can immediately implement to produce change.  Rick has coached, mentored, and trained tens of thousands of people across the globe. He specializes in emerging leader, manager, and team development with a focus on leveraging people's strengths and natural greatness.
Topic:
Quality is all about continuous improvement and seeing positive results where we need them. But is the process we utilize to get those results working as effectively as it could, in both our work and personal lives?  In this engaging session, we'll take a holistic look at five areas that need to be addressed in order to influence behavioral change that help drive improvement.
Whether it is your New Year's resolution or the newest program rollout at your organization, this model will help you have a better chance of producing the best results possible.

Submitted by:
Peter Courtois