How to configure your myASQ community notifications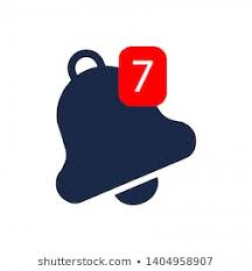 Description
Ever wonder if you're missing out on the latest content from the HD&L myASQ community? Then wonder no more. This resource is designed to help you understand how to configure your community notifications to ensure that you receive notifications on relevant new content in our community at a frequency that makes sense for you. Topics in this resource include:
Controlling your community settings
Changing your notifications
Changing your subscriptions
Subscribing to discussions
While the examples in this resource are from the HD&L community, all myASQ community spaces (i.e. other technical communities (divisions) and sections) will work in the same manner.
Controlling your community settings
Your community settings are configured by clicking Settings (circled in green) in the Community specific toolbar.
This will take you to your settings page for our community. These settings are specific to you and can be updated at any time.
"Notifications" controls the types of information you are notified about
"Subscriptions" controls the frequency you receive notifications
Changing your notifications
Select "Notifications" (if not already selected) to review the types of notifications you wish to see.
Let's say that you're interested in receiving notifications on new discussion posts as well as files (such as primers and newsletters) and videos (such as our webinar recordings) that are shared with the community. To do this, ensure that only the boxes next to forums, files and videos are ticked (see example below):
Be sure to click "Save changes" at the bottom of the list before leaving the page.
Changing your subscriptions
To update the frequency of notifications, select subscriptions:
For each type of notification, you can indicate the frequency you wish to receive each type of notification:
Instant: Receive notification as soon as an item is posted
Daily: Receive a single notification once a day with all new content
Weekly: Receive a single notification once a week with all new content
None: No notification will be sent
As you look down the list of types of notifications, notice that the General Discussions can not be configured on this page. This is because the subscriptions and frequency for the general discussions are controlled directly through the general discussion board (see below for information on subscribing to a discussion board).
Be sure to click "Save" before leaving the page to ensure changes in notification frequency are retained.
Subscribing to Discussions
In order to get notification per your settings of general discussion posts, you also need to ensure that you subscribe to them by either:
Subscribing to all notifications
Subscribing to specific discussion posts that you're are interested in
To subscribe to one or more discussion posts, click on Discussions (in green) on the HD&L community toolbar:
To subscribe to all discussion on the general board, click the Subscribe button (in green):
This will drop down another menu for you to select the frequency of the notifications (instant, daily, or weekly):
Once you are subscribed to all notifications, the button changes to an Unsubscribe button:
Click the unsubscribe button if you want to remove all subscriptions.
If you are only interested in notifications on certain discussion posts, click the link to the specific discussion post:
Then click the subscribe button:
This button works the same way the Subscribe button does on the main discussion page; however, it is only visible if you are unsubscribed to all general discussion posts.
If you still have questions about using configuring your community settings, please post a question in our
Community Feedback
discussion category.
Date Last Modified:
Nov 7, 2019