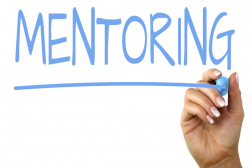 Description
ASQ's Human Development & Leadership Division is pleased to offer to our division members a Mentoring Program designed for aspiring quality professionals to further their careers by developing leadership skills and competencies with the guidance and counsel of an experienced member.
What is Mentoring?
Mentoring is an active process in which a skilled and experienced person ("mentor") guides and counsels a lesser skilled or less experienced person ("mentee") with the agreed-upon goal of having the lesser skilled person grow and develop specific competencies or knowledge. It is an opportunity for mentees to develop new skills, experience, and professional relationships. 
For additional information on our new Mentoring Program, review the attached Mentoring Program Guide.
Interested in being a mentor or mentee?
Please complete our application: 
https://bit.ly/2WIFJkB
Questions? 
Email our Mentoring Program team at
HDLMentoring@divisions.asq.org
 and a team member will get back to you.
File
Mentoring Guide (Rev 3)
Provides details on the HD&L Mentoring program
319 KB

Submitted by:
Stephanie Gau...
Date Last Modified:
Jun 16, 2019