Our Competency Framework for Quality Professionals and Leaders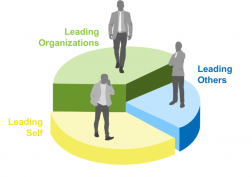 Description
So, what is a "competency"?
A competency is a particular quality that an organization has determined is desirable for its organizational members to possess. A competency combines skills, knowledge, and the ability to achieve the desired quality.
What is a competency framework?
A competency framework is a collection of competencies identified as necessary for success in a defined role. In our case, that means quality professionals and leaders. For each identified competency, proficiency levels define the degree to which a quality professional or leader is required to demonstrate the competency through observable behaviors. Each proficiency level contains detailed statements describing what the competency looks like when it is performed by a person successfully and describes observable behaviors (or "behavioral indicators") that they exhibit. Competency frameworks are often developed and deployed within companies and often focus more generally on leadership and may not be tailored to specific disciplines or departments, such as quality professionals.
So what can you do with a competency framework? ​
A competency framework, developed through the lens of quality professionals and leaders, provides our members with a resource to help either their own or their team's development planning efforts. It can be used to reconcile the perceptions of current skill levels between manager and their team member. Filling out the competency matrix will help to raise thought-provoking questions about the direction and the level of career path goals.
HD&L's Competency Framework for Quality Professionals and Leaders
Our competency framework (see attached file) provides a progressive set of competencies for quality professionals, whether they are individual contributors focused on their own development (Leading Self) or in roles where they lead others (Leading others) or executive-level roles in the organization (leading organizations). The framework includes competencies and their associated descriptions, supporting knowledge areas from our BOK that will ultimately map to existing and future content, and defined proficiency levels with observable behaviors and outcomes.
The competencies are organized using this progression from Leading Self through Leading Organizations:
Leading Self: Becoming a great leader begins with a journey of self-discovery and is the foundation upon which we build the capabilities to lead others and lead organizations. Competencies in this level focus on building self-awareness, understanding interpersonal relationships, and achieving personal objectives.
Leading Others: In leading others, leaders move from a "me" focus to a "we" focus. Collaboration among individuals, teams, and/or organizational units and building an understanding of working together to achieve a common goal are central to leading others. Competencies in this level focus on bringing out the best in others, successfully navigating conflict and resistance and achieving team, group, or unit objectives.
Leading Organizations: Leading organizations is the most complex form of leadership and is built on a strong foundation of leading self and leading others. Leaders rising to this level understand the interdependencies of internal and external systems and programs, challenge underlying cultural and/or organizational presumptions, and understand barriers to and building their organization's capacity for transformation in preparing their organization for the future. Competencies in this level focus on defining and communicating the organizational vision, ensuring the organization embraces transformational initiatives and fostering a healthy organizational discussion.
What's next?
We are currently working to validate our competency framework through conference and virtual workshops. We are also working to link our ever-growing knowledge library to our competency framework so that members can find resources to further their own or their team's knowledge to become proficient in a competency. 
File
HD&L Competency Framework for Quality Professionals and Leaders
Version 1
167 KB
Date Last Modified:
May 16, 2022