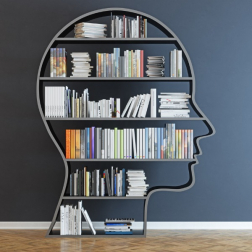 Description
So, what is a Body of Knowledge?
A Body of Knowledge (BoK) is the sum of knowledge generally accepted on a subject. Defining a BoK for a particular discipline means outlining the scope and extent of the knowledge that would be expected of any professional within that field. Since the knowledge of a discipline rests with the practitioners and academics who apply and advance it, actual decisions about specific applications depend upon the individual and need not be accepted uniformly. (Source: ASQ QBOK Guide)
Developing our Body of Knowledge
Version 1.0 - Focus on Leadership
Our first iteration of our BOK focused on leadership knowledge. In creating this version we did a brain dump of all possible topics that related to leadership, including annotation and references. We eventually boiled this down to the following 10 leadership topics: Visioning, Communication, Motivation, Appreciation of a System, Strategic Planning, Change Management, Conflict Management, Coaching/Mentoring, Well-Being, and Theories of Leadership.
Version 2.0 - Integrating Human Development and Leadership
The BOK Version 2.0 integrates human development knowledge topics with our existing leadership knowledge topics. At our face-to-face BOK Workshop in Houston in 2019, a small group of our member leaders got together to create the BoK version 2.0.  The new model has 4 HD&L core areas: Psychological, Organizational, Social, and Biological. Because many of the knowledge topics in the BOK Version 2.0 interact, we used a Venn diagram to model this interrelationship.

On the model, outside each HD&L BoK core area, you will see BOK knowledge topics mapped to that area. These topics are not meant to be an exhaustive list for our BOK. Instead, they were selected because the team felt they were illustrative of the challenges quality professionals face in developing themselves and others towards being effective leaders.


Current BOK Topic List
For ease of reference, we have provided a list of our current BOK Topics depicted in the model above and their associated descriptions.
BOK Topic

Description

Psychological

Capacity to Lead

Utilizes data-based decisions to assess the capacity of potential leaders.

Coaching/ Mentoring

Assists and guides others. Provides feedback to improve results and skills.

Conflict Management

Detects, mediates, and resolves conflict between people.

Life Cycles/Career

Awareness of stages of career development and how to successfully move through them to achieve various life goals.

Motivation

Identifies an appropriate way (intrinsic or extrinsic) to elicit a desired response, behavior, or result.

Positive Psychology

Uses principles of psychology and cognitive methods to maximize the well-being and performance of employees.

Self-Awareness/ Assessments

Aspiring to understand personal inner mental or emotional states. Using assessment tools to gain feedback on performance, strengths, and opportunities to improve.

Well-Being

Understanding the system of physical, intellectual, emotional, and spiritual conditions that contribute to personal welfare.

Organizational

Appreciation of a System

Understanding an organization in terms of interrelationships between processes, departments, suppliers, and customers rather than through departmental structure, silos, or chain of command. 

Automation/AI/Robotics


 

Utilizing computer systems and technology to perform tasks that normally require human intelligence or interaction.

Change Management


 

Utilizing change theory and methods, i.e., informing and supporting employees implementing and living the change, and monitoring change installation to ensure realization of change benefits.

Employee Engagement


 

Functioning emotional and practical commitment that an employee has to an organization and its goals.

Theories of Leadership


 

Understanding how and why certain people become leaders by identifying traits and behaviors that people can adopt to increase leadership capability.

Visioning


 

Developing an understanding of what the future can hold for a company, department, or team. The guiding principles for a company's everyday action, strategy, and hiring.

Social

Communication

Delivering clear, effective messaging and active listening skills.

Diversity

Empowering people by respecting and offering benefits from what makes them unique, e.g., age, gender, ethnicity, religion, disability, sexual orientation, education, national origin, etc.

Ethics and Values


 

Using personal principles (values) to navigate the rules (ethics) used in personal and business interactions.

Influencing

Changing or motivating others through non-forceful persuasion, actions, behaviors, or opinions to achieve organization or team goals.

Time Management

Utilizing skills, tools, and methods to manage personal and organizational time to meet personal and organizational objectives. 

Virtual Reality (VR)

Using VR environments to help provide people the benefits of on-the-job learning without the risks of real-world failure. 

Biological

Aging/Generational

Creating organizational environments and policies to accommodate differently-abled and aging employees so they can excel at their jobs.

Neuroscience/Brain Behavior

Integrating theories of the human nervous system, brain, and behavior to understand, predict and promote leadership abilities.

Stress Management

Managing and minimizing the physical and emotional effects of stress to improve everyday functioning.
Date Last Modified:
May 17, 2022