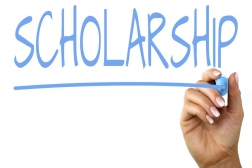 Description
About the Ash Ogle Scholarship
This scholarship is offered in memory of Ashton Thornberry Ogle Jr. who was an active ASQ volunteer with the HD&L and Quality Measurements Divisions as well as the Greater Detroit and Chicago Sections.  At the time of his untimely death, Ash Ogle held all possible ASQ certifications and was in continual pursuit of knowledge.  This scholarship is offered in honor of Ash and his philosophy on education and training including the following objectives: 
To support the academic pursuit of a quality career
To stimulate professionalism in and through ASQ certification 
To promote and improve the ASQ certification process
To promote profound knowledge of quality
---
Rules and Conditions
One or more nonrenewable scholarships of $500 each will be offered each year.  Applications must be received no later than the 1st of April of the year the scholarship will be awarded.  Candidates will be measured using scoring guidelines set forth in ASQ Policies and Procedures and notified of the decision no later than 1st of May of that year.  Scholarships will be awarded to applicants that score highest against the criteria given below. 

Award checks may be used to help pay for college classes or continuing education courses from an accredited institution.  Checks will be made out jointly to the scholarship recipient and the accredited institution they plan on attending. 
 
---
Scholarship Criteria
Applicants much meet all of the following criteria:
Applicants must be members of ASQ.
Applicants must be actively certified in at least two of the current ASQ certification programs.
Applicants must submit a continuing education plan leading to an associate's degree or higher in a field of Quality.
Applicants must submit a continuing plan of work in a field of Quality.  This should include demonstrated experience in quality related work and/or volunteerism.  Attachment of additional documents providing evidence of career and/or educational goals is also acceptable. 
---
Application and Timing
Applications must be submitted to:   
Current HD&L Scholarship Lead (see
member leader list
)
OR
Ash Ogle Scholarship Selection Committee
C/O American Society for Quality
Human Development & Leadership Division
P.O. Box 3005
Milwaukee, WI  53201-3005
Deadline for Application: 
 April 1 of the year to be awarded
Scholarship awarded at: 
ASQ World Conference on Quality and Improvement  
File
Ash Ogle Scholarship Application
Last updated - September 2018
225 KB
Date Last Modified:
Mar 5, 2020