VIRTUAL MINNESOTA QUALITY CONFERENCE 2020
We are pleased to announce that the 2020 Minnesota Quality Conference will be fully virtual! Attendees will be able to participate in virtual conversations and networking through a dynamic virtual conference platform and will be able to choose from a variety of presentations in four tracks:
- Quality Management / Leadership
- Project Management / Leadership
- Root Cause Analysis, Prevention, & Verification Action
- Planning & Influence for Growing Leaders
November 4th: Symposium Day
November 5th: Workshop Day
Attend one day or both!
Registration closes @ 5pm Monday, November 2nd
THANK YOU CONFERENCE SPONSORS
QRx Partners: Your Expert Partners in Quality and Regulatory Success
Fang Consulting
For a complete program and detailed information, please visit our website at
mnqc.org
.
Date & Time
Wednesday November 4th, 2020
End Date & Time
Thursday November 5th, 2020
Event Sponsor Information
Two Day Conference
---
Symposium Wednesday, November 4, 2020
Workshops Thursday, November 5, 2020
Virtual Venue
---
The 2020 conference will be entirely virtual and will be hosted on a dynamic virtual conference platform.
Join us at this year's conference where organizations and individuals will learn techniques for planning a vision for the future.
Don't miss this opportunity to begin 'Planning a Vision for the Future'!
Keynote Speaker
---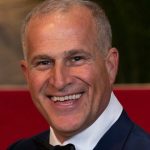 Glenn Gazzolo,President of Nueske's Applewood Smoked Meats based on Wittenberg, WI since 2015.

Overview
---
The 2020 Minnesota Quality Conference is expanding and will be held Wednesday and Thursday November 4&5, 2020 on an online platform.
The conference program will consist of a symposium format with 4 speaker tracks followed by one day of workshops for in-depth examination of topics:
Quality Management / Leadership
Project Management / Leadership
Root Cause Analysis, Prevention, & Verification Action
Planning & Influence for Growing Leaders